University College London All Sky Colour Imager
(Updated every 2 minutes)
Latest UCL All Sky Colour Image:
(C) University College London, Atmospheric Physics Laboratory, UK.
Commercial use and public presentation prohibited without permission.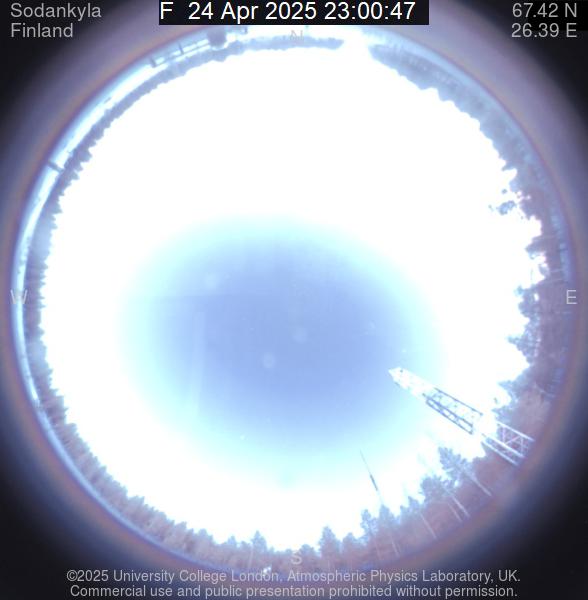 Latest keogram:

Camera: Starlight Xpress Colour Digital (SXVF-H9C)
Lens: F1.4 Fisheye-Fujinon f=1.76mm
Field of view: 185° Circular
Exposure time: 30s every 2 minutes
UCL cloud sensor at SOD


Data from Aurora Eurotech Cloud Sensor next to UCL dome at SOD.R Clarity=SkyT-SensorT.